Covid-19 Rapid 15-minute Antigen test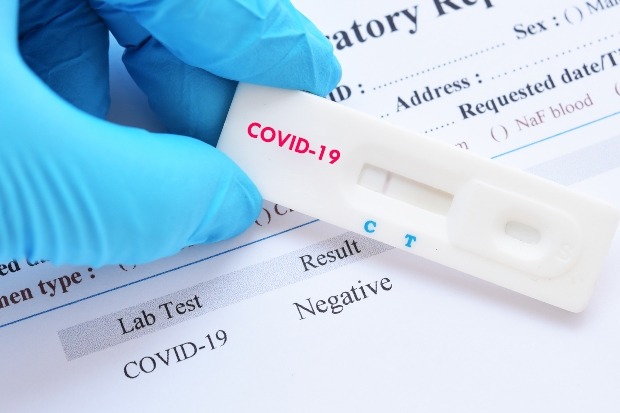 Covid-19 Rapid 15-minute Antigen test
COVID-19 Rapid Antigen Test in Colchester and Surrounding Areas of Essex
Producing a result within 15 minutes, COVID-19 Rapid Antigen Test Kits are now available to order from Dedham Pharmacy, Colchester, Essex
If required for travel we can provide a fit to fly certificate also, signed by a healthcare professional.
Test + Certficate £75
Product Information
COVID-19 IgG/IgM Rapid Test Cassette (Whole Blood/Serum/Plasma) is a solid phase immunochromatographic assay for the rapid, qualitative and differential detection of IgG and IgM antibodies to 2019 Novel Coronavirus in human whole blood, serum or plasma.
The Coronavirus Ag Rapid Test Cassette (Swab) is an in vitro immunochromatographic assay for the qualitative detection of nucleocapsid protein antigen from SARS-CoV-2 in nasopharyngeal (NP) swab specimens directly or after the swabs have been added to viral transport media from individuals who are suspected of COVID-19 by their healthcare provider. It is intended to aid in the rapid diagnosis of SARS-CoV-2 infections. The Coronavirus Ag Rapid Test Cassette (Swab) does not differentiate between SARS-CoV and SARS-CoV-2.
All tests are CE marked. This means that the test has been validated by the manufacturer and is in line with the health and safety standards of the European Economic Area.
Italy information
https://www.gov.uk/foreign-travel-advice/italy/entry-requirements
'You must show evidence of a negative COVID-19 test result when you arrive in Italy from the UK.

The test needs to have been in the 72 hours before you travel (48 hours from 10 December) and should be a molecular (PCR) or an antigenic test. You'll be asked to show proof of your test date and result at the border.

Do not use the NHS testing service to get a test to travel to Italy. You should arrange to take a private test.'
Canary Islands information

https://www.hellocanaryislands.com/coronavirus/

'You need to have diagnostic test for active SARS-COV-2 infection with a negative result. The tests that are allowed are PCR (RT-PCR for COVID-19), and antigen tests that detect SARS-COV-2 antigens with an accuracy of 97% and a sensitivity of over 80% as defined in their supporting documentation.'
We do not offer on-site Covid tests for patients with current, recent symptoms or those who have been in close contact